From the monthly archives: January 2014
I was house-sitting in Ormstown on a large piece of land with two dogs: an old and subdued healer, Chancy, and a young and rambunctious Husky-German Shepard cross, Katie. There are many food favours and negotiations going on all the time. We were told by the Masters of the house, a spunky […]
I was house-sitting in Ormstown on a large piece of land with two dogs: an old and subdued healer, Chancy, and a young and rambunctious Husky-German Shepard cross, Katie. There are many food favours and negotiations going on all the time. We were told by the Masters of the house, a spunky and tiny French bomb of energy, Ariane and British husband, Eric, to help ourselves to any food in the house (except the frozen steak and kidney pies Eric has to drive way out to get and are the nostalgic fix he needs). Of course, when they got home, there was sauerkraut, homemade ham, Parkins biscuits (he had the Golden syrup to make them and I had the fresh ginger to sex them up), British malt vinegar pickled red cabbage and poached fish. We too wished to thank them for the time at their cozy, wood-heated, solarium-lit, deluxe kitchen and jacuzzi having place nestled in their 50 acres of land full of trails and a joyful steam that dances through. The food seals the pledge of trust and appreciation of each party. Food also concerns the dogs. They are fed at the same time every day. They are also rewarded with treats when they behave well and come when they are called.
Chancy is old, blind and has battled cancer. She is small, but she still has the power over the young and free-spirited Husky. Chancy's approach to food is to beg at the table with the pathetic pleading eyes of a destitute orphan. Katie, however, is very independent, employing a can-do approach. She hunts mice and birds daily and has been sprayed by 3 skunks, quilled by 3 porcupines and I saw her with a racoon in her mouth one of the days I house-sat.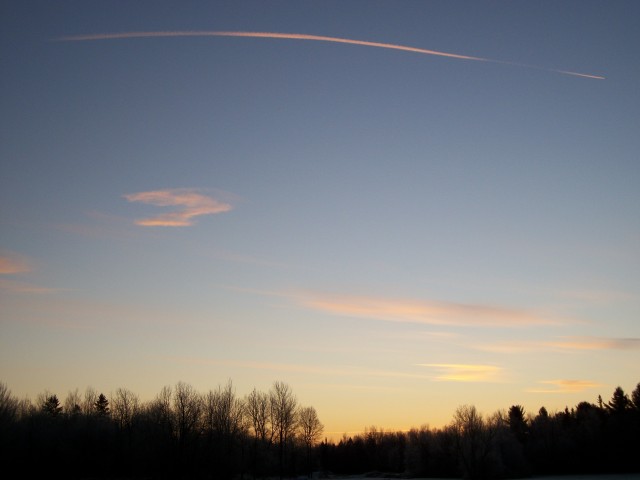 Katie's instincts are very close to the surface. She is as free-roving as she is attention-seeking and curiosity and exploration of the outside world are in complete harmony with her need for camaraderie in the pack. For Eric, however, I think the adjustment to such an independent and demanding dog has been hard as he is used to dogs that hang-on their Master's lead. I thought this was well-illustrated in a story that played-out between the two of them. Katie, sniper extra-extraordinaire, came home proudly with a hawk one day. The hawk was still alive and suffering in her jaws. How could a hawk be caught by a dog!? Eric pointed out that hawks do not have any natural predators, and so may have been napping complacently on the forest floor or on a low branch. Whatever happened, Katie capitalized on her chance. Katie couldn't care less if the bird was suffering, but to the human sensibilities, this was already a problem. Eric finished the job and then brought the hawk out into the forest to rest in peace indefinitely.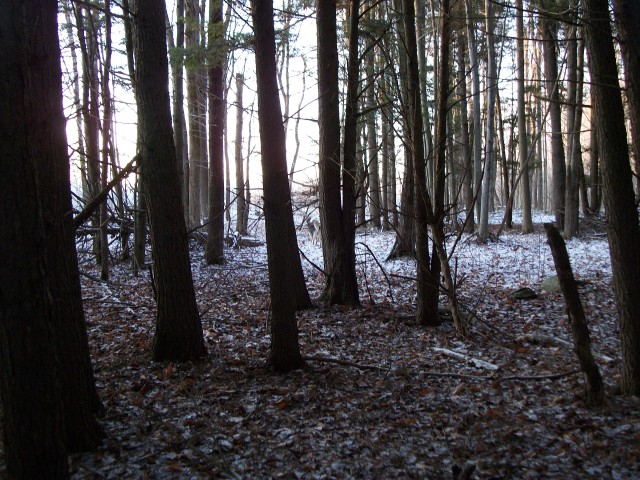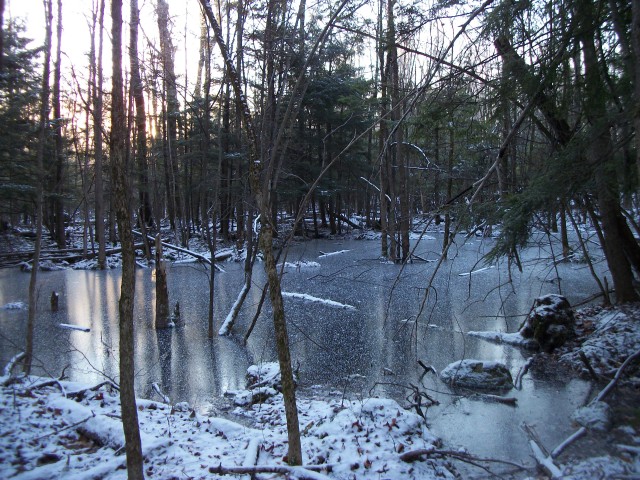 The next time Katie went out, she came back with the hawk in her mouth. To Eric, this meant he would have to revise his strategy, so he went and buried the hawk in the woods. Lo and behold, Katie found it, dug it up and brought it back. The battle continued. Eric threw it in the stream, and somehow Katie tracked it in the stream and brought it back again. Eric was bedazzled. This dog was slick…and determined. Eric ended up freezing it and putting it out with the trash and then it was game over. I listened to this story in awe and with shocked "No!"s every time the tension moved up a level with the: "she found it again and brought it back!" What was the tension? What was the battle? It seemed to me the battle was that Eric didn't want Katie to kill things or bring dead or dying things home, and Katie I believe, wanted Eric to accept the bird and eat it. The two did not see eye to eye. Eric feeds Katie and gives her treats, but that is a one-way street. Eric does not eat what Katie brings him.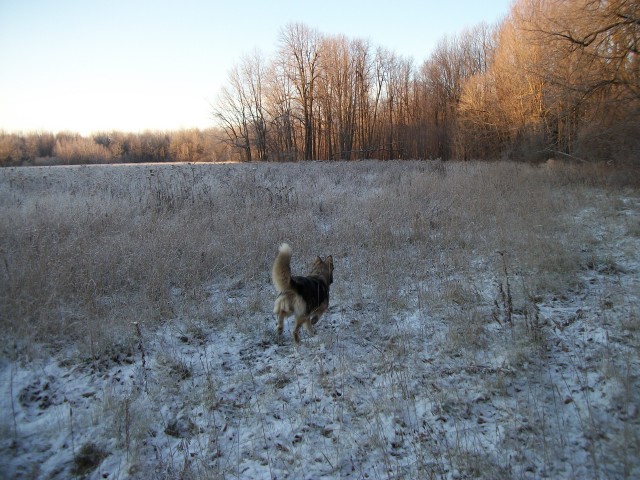 And again!!
This is the irony of Master and Servant- with food the Server is often Master. It depends on the arrangement, but the one who has the capacity to gather, prepare and serve food often has the upper-hand. They have the capacity to give and give what they want the other to have. We need food to live, so giving someone food to eat is no small affair, it is giving them life. The server may even feel their feathers have been ruffled if the served tries to feed them.
 Money changes this dynamic and restaurateurs and those in the food industry depend very much on the coin from the customer. This is a case where the client who is being served holds the power, even if it doesn't always feel that way in very uppity and sometimes intimidating restaurants. Restaurants are like a stage where people come for an experience. Both the waiters and the client step into roles and "act" in this unreal world, but there is an exchange and both hold power, but the client a little more as they do not need to eat in a restaurant, but the restaurant needs money from clients. Restaurants create a hype or build on a real or feigned image of not needing clients as they are so in demand. This gives them the wield of choosing their clientele or the hand that feeds them…ironic, no?
 Think about your lovers, friends, parents, children. Who feeds who? Who holds the power? The person feeding or getting fed? Is it a one-way transaction or two-way? When we love someone, we naturally want to feed them. We want to keep them close to us with food. That's why mothers keep bringing food even after their children have left home. The feeder is investing in the future of the fed. Feeding the other also gives them purpose and the joy of seeing the other eat, even if they hate to cook! The person being fed gets to devote their time to play, work, healing, things other than food preparation.
When we refuse food, eg. hunger strikes, anorexia, not eating food that is offered to us or only parts of it, there is a power-struggle. We are protesting another's behaviour, not sharing their values, taste or what they are "laying on the table" or not accepting their control over us or we are fighting for control over ourselves. It is a strong statement when we do not take what the other is dishing out, preferring hunger and debility.
Please think of your close relationships and how food figures. How does food bond you to others or drive a wedge and who is the person you like to be fed by and feed the most? What do you like to be fed and by whom? What do you try to express when you cook for others: abundance, down-to-earth, no-fuss, opulence, health, tradition? What do you refuse to eat? Why? Food for thought….
I really wrote this article so I could put this song on my blog! (Dogs, Housewives and sex- they capture exactly what I wanted to say in a song!)